More bios to be released in coming days
ALR 2021 – Introducing our regional and global speakers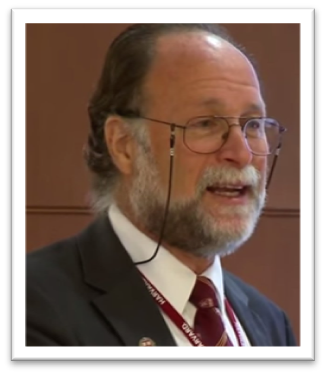 Ricardo Hausmann is Director of the Growth Lab at Harvard's Center for International Development and the Rafik Hariri Professor of the Practice of International Political Economy at Harvard Kennedy School.
Previously, he served as the Director of the Center for International Development (2005-2019). He also teaches a capstone course on the MPAID program. Previously, he served as the first Chief Economist of the Inter-American Development Bank (1994-2000), where he created the Research Department. He has served as Minister of Planning of Venezuela (1992-1993) and as a member of the Board of the Central Bank of Venezuela.
He also served as Chair of the IMF-World Bank Development Committee. He was Professor of Economics at the Instituto de Estudios Superiores de Administracion (IESA) (1985-1991) in Caracas, where he founded the Center for Public Policy. His research interests include issues of growth, macroeconomic stability, international finance, and the social dimensions of development. He holds a PhD in economics from Cornell University.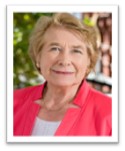 Dr Jana Matthews, ANZ Chair in Business Growth, is Professor, and Director of the Australian Centre for Business Growth, located at the University of South Australia's Business School.
Dr Matthews has been acknowledged as one of the "18 Women Business Gurus" in the world – the only one in entrepreneurial leadership and business growth. She has a doctorate from Harvard, has worked as a Global Thought Leader for SAP and other multinationals, has founded five companies of her own, and has taught hundreds of CEOs how to grow their companies. Matthews is the co-author of 8 books and 100+ articles, including recent op-eds in the Australian and AFR.
Since the Centre was founded in 2014, more than 400 Australian CEOs have enrolled in Growth Clinics, and 74 companies have graduated from the Growth Program. Last October the European Foundation for Management Development (EFMD) awarded the Centre a silver medal for the accelerated growth that graduates of its programs are achieving.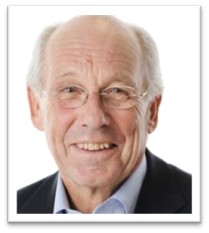 Dr Jorgen Randers (born 1945) is professor emeritus of climate strategy at the BI Norwegian Business School. He works on issues of the future, especially related to sustainability, climate, energy, and system dynamics. Professor Randers lectures and provides advice all over the world, and increasingly in China.
Jorgen Randers has spent one-third of his life in academia, one third in business, and one third in the NGO world. He was President of the BI Norwegian Business School BI 1981 – 89, and Deputy Director General of WWF International (World Wide Fund for Nature) in Switzerland 1994 – 99. In 2005-6 he chaired the Royal Commission that presented a plan for how Norway can cut is climate gas emissions by two thirds by 2050. He has been member of the sustainability council of three multinationals (BT, Dow and Astra-Zeneca).
He has written a number of books and scientific papers, starting with co-authoring The Limits to Growth in 1972. His recent writings include 2052 – A Global Forecast for the Next Forty Years in 2012, Reinventing Prosperity with Graeme Maxton in 2016, and Transformation is feasible! with Johan Rockstrøm et al in 2018.
He has received many prizes and awards. He is a full member of the Club of Rome and is the founding chair of the China Chapter of the Club of Rome.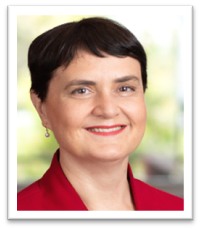 Professor Carolyn Evans commenced her appointment as Vice Chancellor and President of Griffith University in February 2019, leading one of Australia's fastest-growing and most progressive tertiary institutions, ranked in the top 2% of universities worldwide.
Prior to joining Griffith, Professor Evans was Deputy Vice-Chancellor (Graduate and International) and Deputy Provost (2017-2018) at the University of Melbourne, and Dean and Harrison Moore Professor of Law, University of Melbourne Law School (2011-2017).  Professor Evans has degrees in Arts and Law from the University of Melbourne and a doctorate from Oxford University, where she studied as a Rhodes Scholar and held a stipendiary lectureship for two years.  In 2010, Carolyn was awarded a Fulbright Senior Scholarship to allow her to travel as a Visiting Fellow to American and Emory Universities to examine questions of comparative religious freedom.  She has also taught in the human rights summer school at European University Institute.
Throughout her career, Carolyn has promoted the importance of universities combining excellence in teaching and research with a commitment to social justice and inclusion.
Carolyn is the author of Legal Protection of Religious Freedom in Australia (Federation Press 2012), Religious Freedom under the European Court of Human Rights (OUP 2001) and co-author of Australian Bills of Rights: The Law of the Victorian Charter and the ACT Human Rights Act (LexisNexis 2008). She is co-editor of Religion and International Law (1999, Kluwer); Mixed Blessings: Laws, Religions and Women's Rights in the Asia-Pacific Region (2006 Martinus Nijhoff) and Law and Religion in Historical and Theoretical Perspective (CUP 2008).
She is an internationally recognised expert on religious freedom and the relationship between law and religion and has spoken on these topics in the United States, United Kingdom, Russia, China, Greece, Vietnam, India, Hong Kong, Switzerland, Malaysia, Nepal and Australia. Her teaching was in the areas of public law, including Constitutional Law, Administrative Law and human rights.  In 2019, Carolyn was elected as a Fellow of the Academy of the Social Sciences in Australia and became a member of the organisation, Chief Executive Women.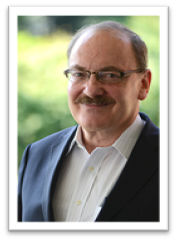 Kent Calder serves as the Director of the Edwin O. Reischauer Center for East Asian Studies at Johns Hopkins School of Advanced International Studies (SAIS). He previously served as Vice Dean for Faculty Affairs and International Research Cooperation from 2018 to 2020 and as Director of Asia Programs from 2016 to 2018. Before arriving at Johns Hopkins SAIS in 2003, Calder served as Special Advisor to the U.S. Ambassador to Japan, Japan Chair at the Center for Strategic and International Studies, Professor at Princeton University, Lecturer on Government at Harvard, and as the first Executive Director of Harvard University's Program on US-Japan Relations. Calder received his PhD from Harvard University in 1979, where he worked under the direction of Edwin O. Reischauer. A specialist in East Asian political economy, he has spent eleven years living and researching in Japan and four years elsewhere in East Asia. In 2014, he was awarded the Order of the Rising Sun, Gold Rays with Neck Ribbon. Calder's most recent works include Super Continent: The Logic of Eurasian Integration (Stanford, 2019); Circles of Compensation: Economic Growth and the Globalization of Japan (Stanford, 2017); Singapore: Smart City, Smart State (Brookings, 2017); Asia in Washington (Brookings, 2014); and The New Continentalism: Energy and Twenty-First Century Eurasian Geopolitics (Yale, 2012).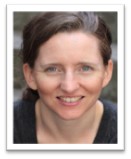 Gigi Foster Professor School of Economics University of New South Wales.
Formally educated at Yale University (BA in Ethics, Politics, and Economics) and the University of Maryland (PhD in Economics), she works in diverse fields including education, social influence, time use, lab experiments, behavioural economics, and Australian policy, and publishes in both specialised and cross-disciplinary outlets. Her innovative teaching was awarded a 2017 Australian Awards for University Teaching (AAUT) Citation for Outstanding Contributions to Student Learning. Named 2019 Young Economist of the Year by the Economic Society of Australia, Professor Foster regularly serves the profession and engages heavily on economic matters with the Australian community. As one of Australia's leading economics communicators, her regular media appearances include co-hosting The Economists, a national economics talk-radio program and podcast series, with Peter Martin AM on ABC Radio National.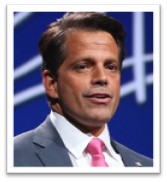 Anthony Scaramucci is the Founder and Co-Managing Partner of SkyBridge focusing on marketing and business development. Prior to founding SkyBridge in 2005, Mr Scaramucci co-founded investment partnership Oscar Capital Management, which was sold to Neuberger Berman, LLC in 2001. Earlier, he was a vice president in Private Wealth Management at Goldman Sachs & Co. In 2016, Mr. Scaramucci was ranked #85 in Worth Magazine's Power 100: The 100 Most Powerful People in Global Finance. In 2011, he received Ernst & Young's "Entrepreneur of the Year – New York" Award in the Financial Services category. Anthony is a member of the Council on Foreign Relations (CFR), vice-chair of the Kennedy Center Corporate Fund Board, a board member of both The Brain Tumor Foundation and Business Executives for National Security (BENS), and a Trustee of the United States Olympic & Paralympic Foundation. He was a member of the New York City Financial Services Advisory Committee from 2007 to 2012.
He is the author of three books: The Little Book of Hedge Funds, Goodbye Gordon Gekko, and Hopping Over the Rabbit Hole, a 2016 Wall Street Journal bestseller. In November 2016, Mr. Scaramucci was named to President-Elect Trump's 16-person Presidential Transition Team Executive Committee. In June 2017, he was named the Chief Strategy Officer of the Export-Import (EXIM) Bank. He served as the White House Communications Director for a period in July 2017. Mr Scaramucci received a B.A. in Economics from Tufts University and a J.D. from Harvard Law School.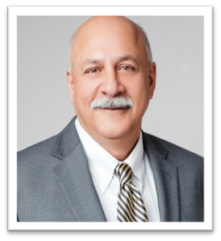 Arvind Sachdeva has been associated with 13D since 2012 and is the firm's Chief Market Strategist. Previous to joining 13D, Arvind has had over twenty-seven years of broad investment management experience. He began his career at Carillon Advisers, where he spent eight years as a Portfolio Manager.  Following that, he transitioned to Dean Investment Associates where after two years, he was promoted to Director of Research and Chief Investment Officer, positions which he served in for over five years, managing over four billion dollars for private individuals and institutional clients.  In 2000, Arvind joined Victory Capital Management, where he was a member of the Asset Allocation Team, Industry Weighting Team, and Financial Services and Capital Goods Sector Teams. Within three years, he was named as the Lead Portfolio Manager and Chief Investment Officer of the Large Capital Value Strategies and the firm's Focused Value Strategy. At year-end 2010, the Focused Value Strategy was ranked in the top one percentile for the one, three, and five year periods by eVestment Alliance.  Arvind earned his Bachelor's degree from Georgia State University in Risk Management and has been a Chartered Financial Analyst charter holder since 1993.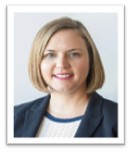 Tara Diamond is an executive leader of the Australian resources and energy group AMMA.
Tara leads a range of critical services and projects meeting the evolving workforce needs of AMMA members spanning the mining, oil and gas, and allied service sectors. With broad commercial and specialist program and public affairs experience, Tara has been instrumental in driving AMMA's direction through workforce projects, policy and advocacy, research programs, workforce skilling and mental health industry initiatives.
Tara also leads AMMA's national diversity initiative, the Australian Women in Resources Alliance (AWRA), which assists resource employers to build more diverse and inclusive workforces.
Passionate about contributing to the advancement of Australian industry and workforce development, Tara is called upon by Government and Industry for her strategic and operational insights. A member of a variety of boards and committees, including the Australian Industry and Skills Committee and the Australian Gender Equality Council.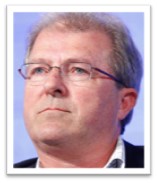 Professor Warwick McKibbin, AO, FASSA is Professor of Public Policy and Director of the Centre for Applied Macroeconomic Analysis (CAMA) in the Crawford School of Public Policy at the Australian National University (ANU). He is also Director of Policy Engagement, and ANU Node Leader, The ARC Centre of Excellence in Population Ageing Research (CEPAR).
He is an ANU Public Policy Fellow; a Fellow of the Australian Academy of Social Sciences; a Distinguished Public Policy Fellow of the Economic Society of Australia; a Distinguished Fellow of the Asia and Pacific Policy Society; a non-resident Senior Fellow at the Brookings Institution in Washington D.C (where he is co-Director of the Climate and Energy Economics Project) and President of McKibbin Software Group Inc.
Professor McKibbin was foundation Director of the ANU Centre for Applied Macroeconomic Analysis and foundation Director of the ANU Research School of Economics. He was also a Professorial Fellow at the Lowy Institute for International Policy for a decade from 2003 where he was involved in its design and development.  Professor McKibbin served for a decade on the Board of the Reserve Bank of Australia (the Australian equivalent of the Board of Governors of the US Federal Reserve) until July 2011. He has also served as a member of the Australian Prime Minister's Science, Engineering and Innovation Council, and on the Australian Prime Minister's Taskforce on Uranium Mining Processing and Nuclear Energy in Australia.
Prof McKibbin received his B.Com (Honours 1) and University Medal from the University of NSW (1980) and his AM (1984) and a PhD (1986) from Harvard University. He was awarded the Centenary medal in 2003 "For Service to Australian Society through Economic Policy and Tertiary Education" and was made an Officer of the Order of Australia in 2016.
Professor McKibbin is internationally renowned for his contributions to global economic modelling. Professor McKibbin has published more than 200 academic papers as well as being a regular commentator in the popular press. He has authored/ edited 5 books including "Climate Change Policy after Kyoto: A Blueprint for a Realistic Approach" with Professor Peter Wilcoxen of Syracuse University. He has been a consultant for many international agencies and a range of governments on issues of macroeconomic policy, international trade and finance, greenhouse policy issues, global demographic change, and the economic cost of pandemics.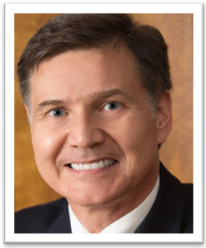 Dan Esty is the Hillhouse Professor at Yale University with primary appointments in the Yale Environment School and the Law School and a secondary appointment at the Yale School of Management. He also serves as Director of the Yale Center for Environmental Law and Policy. Professor Esty is the author or editor of thirteen books (including the prizewinning guide to corporate sustainability, Green to Gold) and dozens of articles on environmental and energy policy—and their connections to regulatory approaches, corporate strategy, sustainability performance measurement, competitiveness, trade, and economic progress. He edited the 2019 volume that emerged from the "Yale Environmental Dialogue" launched by Dean Indy Burke: A Better Planet: 40 Big Ideas for a Sustainable Future. From 1989-93, Professor Esty served in a number of senior positions in the U.S. Environmental Protection Agency. During this time, he led EPA's regulatory review process and helped to negotiate the 1992 Framework Convention on Climate Change. From 2011-14, he returned to government service as Commissioner of Connecticut's Department of Energy and Environmental Protection. In this role, he led efforts to draft Connecticut's first energy strategy, launch a Green Bank to promote clean energy and restructure the state's regulatory programs. His most recent (edited) book, Values at Work: Sustainable Investing and ESG Reporting, has just been published by Palgrave Macmillan.