Australian Leadership Online Series 2021 – Environmental Futures
A new hope for our planet
View the discussion topic and watch the video replay

Date of Discussion: Tuesday 19th January, 2021




Discussion Topic
The world has had mixed success with environmental amelioration. There is no escape from the present state of our planet and its trajectory with business as usual. Humanity does have the opportunity to do things differently but in a world of increasing discord, how will we orchestrate the choir of nations to act towards a future we can still hope for?
How do we move beyond the political, economic and business obstacles of our inertia to deal with the fraught and nebulous challenge of climate change? What are we missing? Will our hitherto "great ideas" as an international community, as nations, markets and societies, around new technology, sustainable business, the influence of consumer demand, and ESG investment be enough? Can we regulate our own survival? Technological progress in recent years has been markedly successful but great innovation does not necessarily translate to widespread implementation, as the record shows.
This discussion is an opportunity to look at some of the current best practice tools at our disposal towards creating change, but also what is required for the future within society to be able to tackle the environmental challenges being faced, and to lift our vision and renew
Our Keynote Speaker 
Daniel Esty is Chairman of the Esty Group and brings both great insight and a practical, business-like approach to corporate environmental and economic planning. With expertise that covers myriad subjects – climate change, carbon markets, the Clean Air Act, energy, trade and the environment, and "next generation" environmental policy – Esty is one of the world's leading experts on energy, environmental, and corporate sustainability strategy. He has advised dozens of companies of all sizes in a range of industries across the world, including Alcoa, IKEA, Coca-Cola, Unilever, Boeing, and IBM, on how to obtain an "eco-advantage" in the marketplace.
Dan Esty holds a faculty appointment as the Hillhouse Professor of Environmental Law and Policy at Yale University. He also serves as the director of the Yale Center for Environmental Law and Policy and the Center for Business and Environment, which he founded in 2006. With his vast experience and expertise, Esty sits on several corporate boards, as well as on the board of directors of Resources for the Future and the Connecticut Fund for the Environment. In 2002, Esty received the American Bar Association Award for Distinguished Achievement in Environmental Law and Policy for "pioneering a data-driven approach to environmental decision making" and developing the global Environmental Sustainability Index.
From 2011 to 2014, Esty served as Commissioner of the Connecticut Department of Energy and Environmental Protection (DEEP) where he earned a reputation for bringing fresh thinking to both energy and environmental policy making, including such innovations as the launch of Connecticut's first-in-the-nation Green Bank and "LEAN" restructuring of all of Connecticut's environmental permitting programs to make the state's regulatory framework lighter, faster, and more efficient and effective.
Esty is the author or editor of ten books and numerous articles on energy, environmental, and sustainability issues and the relationships between environmental protection and corporate strategy, competitiveness, trade, globalization, metrics, governance, and development. He is also a sought after lecturer on energy, sustainability and climate change issues, and a frequent commentator on issues of business innovation and the environment.

Commentators for this session are: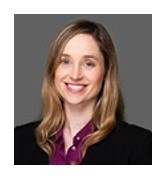 Amanda McKenzie
Amanda is one of the best known public commentators on the climate crisis in Australia. She is the CEO and co-founder of the Climate Council, an independent climate change education and advocacy body. Previously, Amanda co-founded the Australian Youth Climate Coalition and has served on Renewable Energy Expert Panels for the Queensland and Northern Territory governments. Amanda was the founding Chair of the Centre for Australian Progress and is a former Board Director at Plan International Australia and the Whitlam Institute. She holds an Honours degree in Law from Monash University and an Arts Degree from Melbourne University. Amanda has won numerous awards including being recognised as one of Westpac's 100 Women of Influence and a finalist in Telstra Young Business Woman of the Year Awards. Amanda was an ADC Australian Leadership Awardee in 2010.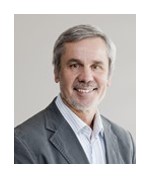 Will Steffen is an Earth System scientist. He is a Councillor on the publicly-funded Climate Council of Australia that delivers independent expert information about climate change. He is also an Emeritus Professor at the Australian National University (ANU); Canberra, a Senior Fellow at the Stockholm Resilience Centre, Sweden; and a member of the Anthropocene Working Group. From 1998 to mid-2004, Steffen was Executive Director of the International Geosphere-Biosphere Programme, based in Stockholm. His research interests span a broad range within Earth System science, with an emphasis on sustainability and climate change.

Adam Trombly is a renowned scientist, technologist and inventor, with operational scope and expertise in astrophysics and cosmology, atmospheric dynamics, geophysics, rotating and resonating electromagnetic systems, and environmental global modelling. He has pursued science as a comprehensivist rather than through narrow specialisation, and this broad and deep approach to disciplines and data has facilitated his track record of atmospheric and geospheric predictions, which includes saving lives from major earthquakes. Trombly was first to use the terms "global climate destabilisation and global climate change", putting aside the term "greenhouse effect". He is a scientific maverick who has been the Director of Project Earth co-founded with R. Buckminster Fuller, part of the Institute of Advanced Studies at Aspen. He is a protégé of R. Buckminster Fuller and is also a Tulku, an emanation of the great Tibetan promulgator of the Ecumenical Tradition, Jamyang Khyentse Wangpo who has also been recognised by another emanation of that same mind stream, H.H. Dilgo Khyentse Rinpoche, when the two first met. Today Adam continues to pursue the work of Project Earth in spite of the fact that in his view the destabilization of Planet Earth has reached critical, even nearly irreversible proportions.