Australian Leadership Online Series – Shaping the Future in a Time of Crisis

ADC Forum will be hosting a series of discussions with leading thinkers from around the globe about key issues which will be critical to our future.
Our world has radically changed and COVID-19 will cast a long shadow, even if a successful vaccine is found in the relatively near future. It is critical for leaders to understand the new world in which we must develop our nation and our businesses.
This series will focus on developing strategies which go beyond crisis management, in order to build a positive and resilient future. Eminent speakers will provide deep insights on key issues in an interactive format which encourages new perspectives and the challenging of orthodoxies.
Expert commentators will participate in each session and there will be the opportunity for participants to pose questions.
Investors, corporate and government leaders as well as market-shaping entrepreneurs will come away with a better understanding of opportunities, as well as the challenges and insights into what we in Australia can and should do.
Join us for the following sessions:
---
Tuesday 24 November – 1200-1330 Australian Eastern Daylight Time (AEDT)
Australia's Role in the World
What are the main geopolitical forces over the next ten years and how can Australia influence these dynamics?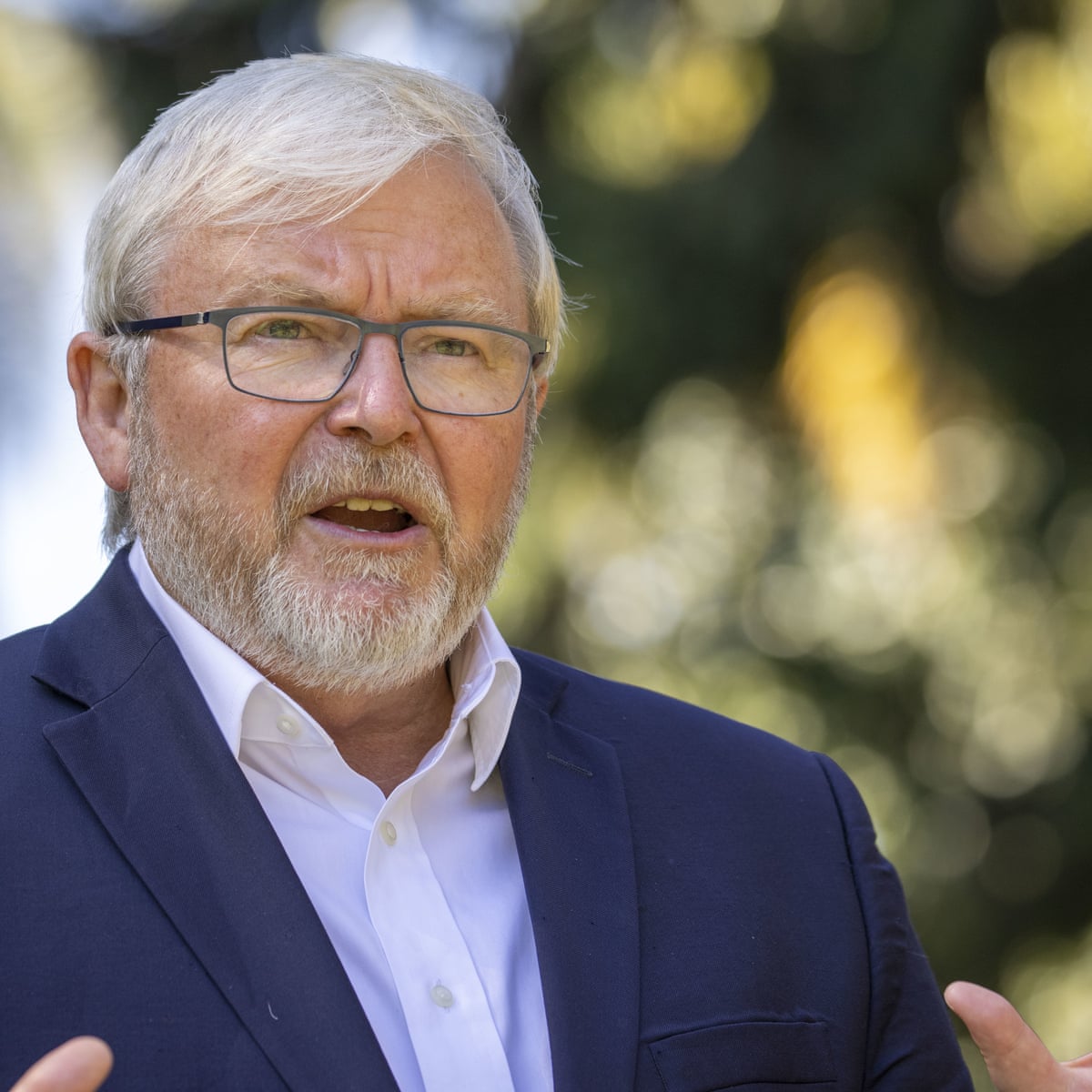 Kevin Rudd AC  
Former Prime Minister of Australia. Currently, Kevin serves as President of the Asia Society Policy Institute in New York, a "think-do tank" dedicated to second track diplomacy to assist governments and business on policy challenges within Asia, and between Asia, the US and the West. In 2015, he was appointed Chair of Sanitation and Water for All, a UNICEF-supported organisation working towards universal access to clean water and adequate sanitation. He is also Chair of the International Commission on Multilateralism and Chair of the Board of International Peace Institute's Board of Directors.
Other session contributors include:
Admiral (Retd) Chris Barrie AC, Adjunct Professor, Strategic and Defence Studies Centre, Australian National University
Andrey Bystriskiy, Chairman of the Board of the Foundation for Development and Support of the Valdai Discussion Club
Dr Amy King, Senior Lecturer, Strategic and Defence Studies, Coral Bell School of Asia Public Affairs, College of Asia & the Pacific, Australian National University
Anton Roux, CEO, ADC Forum (moderator)
This event has concluded
You can watch the event below –
---
Tuesday 24 November – 1930-2100 AEDT
Employment and the future of work
How will the nature and role of work change?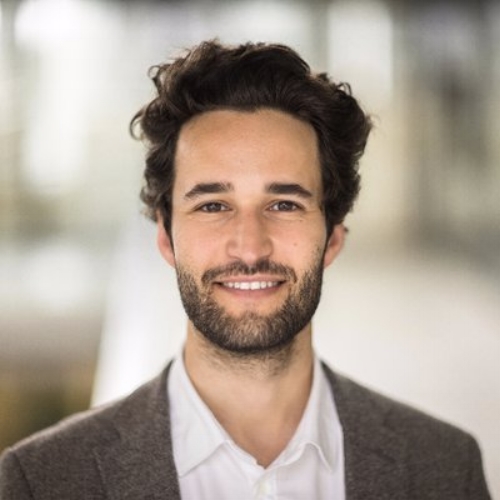 Dr Daniel Susskind
Dr Daniel Susskind explores the impact of technology, particularly artificial intelligence, on work and society. He is a Fellow in Economics at Balliol College, Oxford University, and a Visiting Professor at King's College London, in the Department of Political Economy. He is the co-author of the best-selling book, The Future of the Professions, and the author of A World Without Work (January 2020), described by The New York Times as "required reading for any potential presidential candidate thinking about the economy of the future". His TED Talk, on the future of work, has been viewed more than 1.5 million times.
Previously he worked in the British Government – as a policy adviser in the Prime Minister's Strategy Unit, as a policy analyst in the Policy Unit in 10 Downing Street, and as a senior policy adviser in the Cabinet Office. He was a Kennedy Scholar at Harvard University.
Other session contributors include:
Ben Davison, Former ACTU Chief of Staff and Founder, Ben Davison Consulting
Sean Innis, Director, Public Policy & Societal Impact Hub, Australian National University (moderator)
Megan Lilly, Head of Education and Training, Australian Industry Group
Alison Pennington, Senior Economist, Centre for Future Work, The Australia Institute
This event has concluded
---
Wednesday 25 November – 0900-1030 AEDT
Environmental survival
What opportunities does science offer future resilience?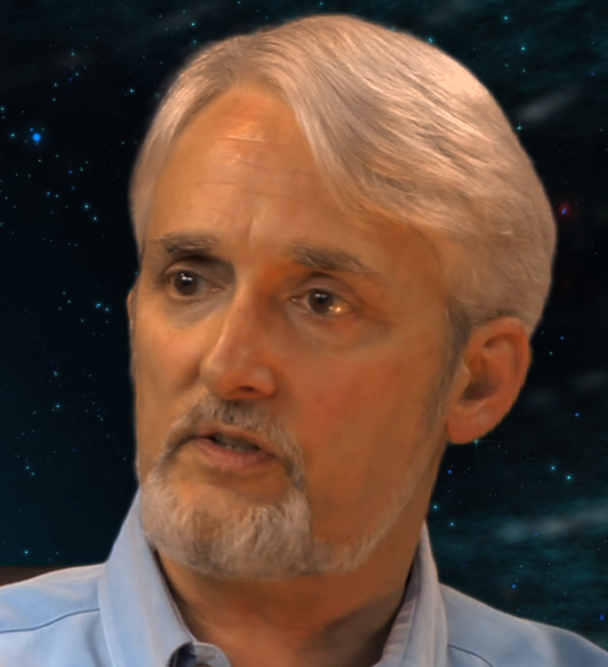 Adam Trombly
Adam Trombly is a renowned scientist, technologist and inventor, with operational scope and expertise in astrophysics and cosmology, atmospheric dynamics, geophysics, rotating and resonating electromagnetic systems, and environmental global modelling. He has pursued science as a comprehensivist rather than through narrow specialisation, and this broad and deep approach to disciplines and data has facilitated his track record of atmospheric and geospheric predictions, which includes saving lives from major earthquakes.
Trombly was first to use the terms "global climate destabilisation and global climate change", putting aside the term "greenhouse effect".  He is a scientific maverick who has been the Director of Project Earth co-founded with R. Buckminster Fuller, part of the Institute of Advanced Studies at Aspen. He is a protégé of R. Buckminster Fuller and is also a Tulku, an emanation of the great Tibetan promulgator of the Ecumenical Tradition, Jamyang Khyentse Wangpo who has also been recognised by another emanation of that same mind stream, H.H. Dilgo Khyentse Rinpoche, when the two first met.  Today Adam continues to pursue the work of Project Earth in spite of the fact that in his view the destabilization of Planet Earth has reached critical, even nearly irreversible proportions.
Other session contributors include:
Anton Roux, CEO, ADC Forum (moderator)
Professor Will Steffen, Councillor, Climate Council of Australia and Emeritus Professor, Australian National University
This event has concluded
You can watch the event below –
---
Wednesday 25 November – 1930-2100 AEDT
The future of advanced manufacturing in Australia
How do we future-proof Australian industries to be internationally competitive?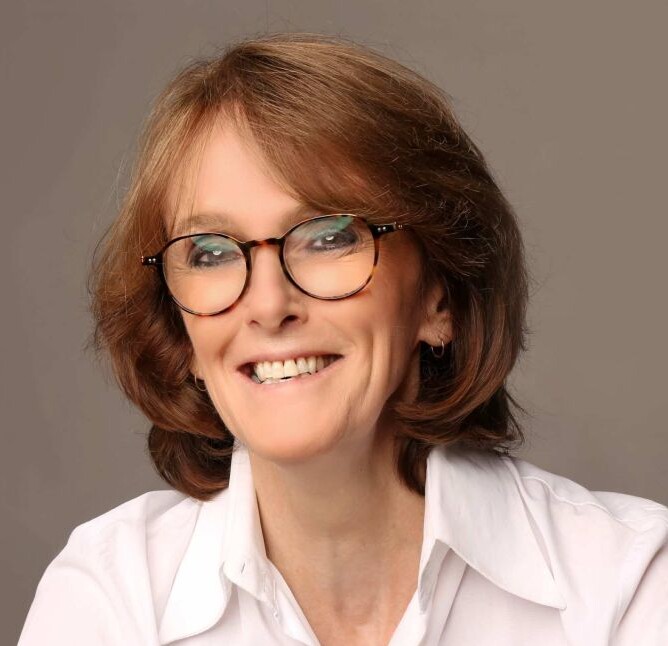 Dr Cathy Foley AO PSM
Dr Cathy Foley, CSIRO Chief Scientist, has made distinguished contributions to the understanding of superconducting materials and to the development of devices using superconductors for a number of applications including to detect magnetic fields and locate valuable deposits of minerals. She is also the Chair of the Australian National Fabrication Facility Victorian Node Collaboration Committee and the ARC Steel Hub Advisory Committee as well as sitting on several other committees and boards. She has made significant contributions to the scientific community as president of several scientific societies and as a member of committees such as PMSEIC giving advice to Government on scientific and technological matters.
She was awarded the `Woman of the Year' by the NSW Government in 2013 and the International IEEE Award for Continuing and Significant Contributions to Applied Superconductivity 2014. In 2015 she was awarded the Clunies Ross Medal of the Australian Academy of Technological Science and Engineering and Australian Institute of Physics' Outstanding Service to Physics Award. As a leader in CSIRO, she is working to help Australia to transform to be globally competitive and sustainable by engaging with Australian researchers, government and industry to assist with the translation of research for a healthy and sustainable Australia that is also economically successful.
Dr Foley has been appointed as Australia's Chief Scientist, from January 2021.
Other session contributors include:
David Chuter, CEO and Managing Director, Innovative Manufacturing CRC Limited
Matt Faubel, Chair, Program Committee, ADC Forum (moderator)
Jeff Lang, Executive Director/Chief Technology Officer, Titomic
This event has concluded
You can watch the event below –
---
Thursday 26 November – 0900-1030 AEDT
What the USA election results mean for the world
How can a country at war with itself be unified? What can we expect to be different by 2024?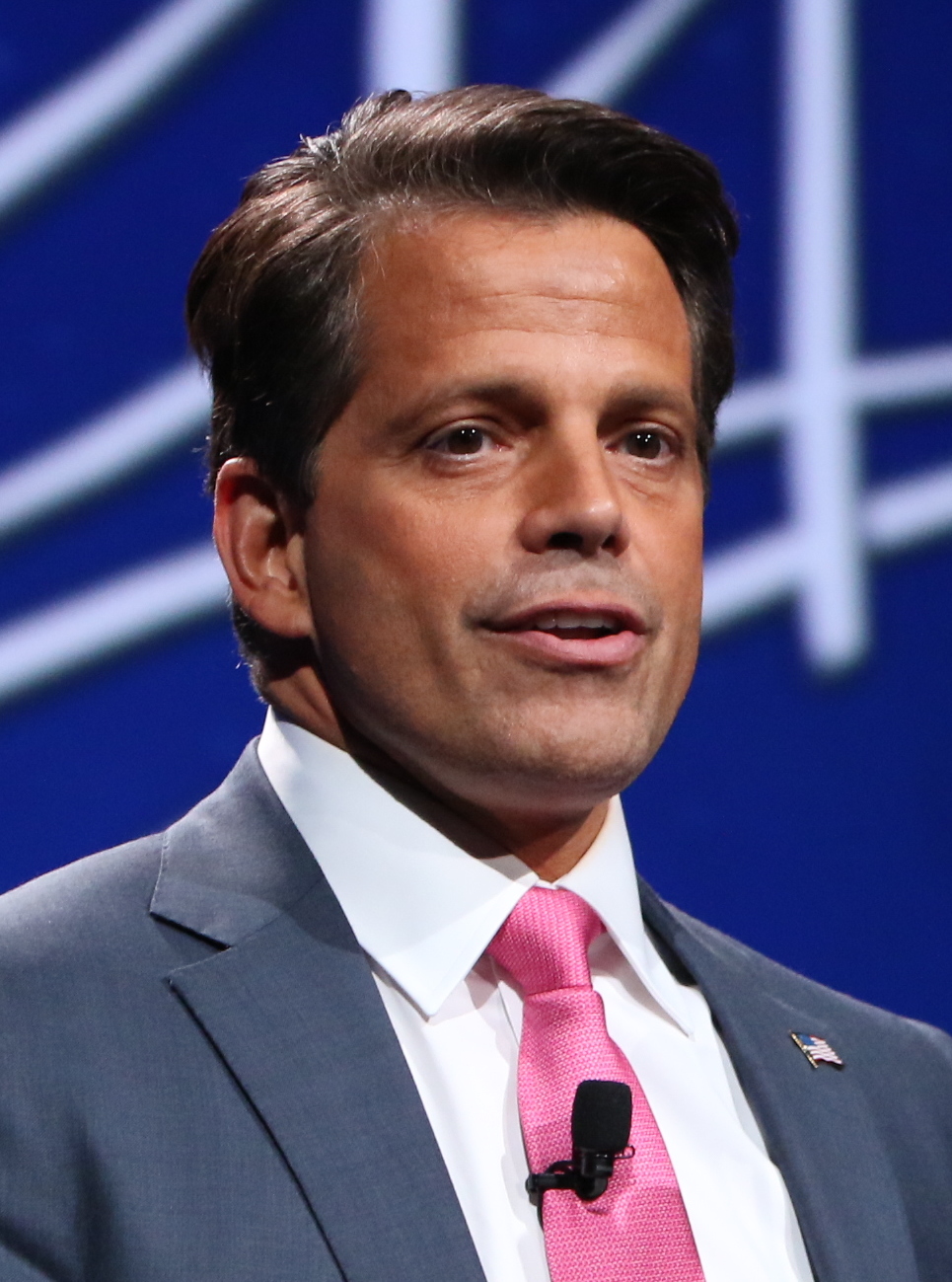 Anthony Scaramucci
Anthony Scaramucci is the Founder and Co-Managing Partner of SkyBridge Capital. He is the author of four books: The Little Book of Hedge Funds, Goodbye Gordon Gekko, Hopping Over the Rabbit Hole (a 2016 Wall Street Journal best seller), and Trump: The Blue-Collar President.
Prior to founding SkyBridge in 2005, Scaramucci co-founded investment partnership Oscar Capital Management, which was sold to Neuberger Berman, LLC in 2001. Earlier, he was a vice president in Private Wealth Management at Goldman Sachs & Co.
In November 2016, he was named to President-Elect Trump's 16-person Presidential Transition Team Executive Committee. He served as the White House Communications Director for a period in July 2017. He has since been critical of Trump in the media and voiced his support for Joe Biden in the 2020 election.
This event has concluded
You can watch the event below –
---
Thursday 26 November – 1930-2100 AEDT
The global economy and global institutions over the next decade
What will happen in the global economy over the next ten years? How will this impact on global economic institutions? What does this mean for Australia?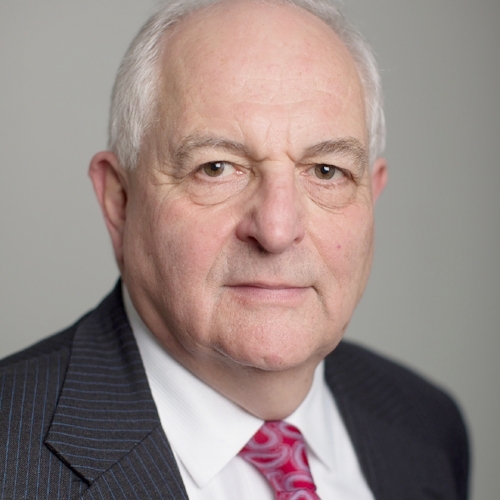 Martin Wolf CBE
Martin Wolf is Associate Editor and Chief Economics Commentator at the Financial Times, London. He was awarded the CBE (Commander of the British Empire) in 2000 for services to financial journalism.  Martin won the Ludwig Erhard Prize for economic commentary for 2009, and "Commentariat of the Year 2009" at the Comment Awards, sponsored by Editorial Intelligence. He was placed 15th in Foreign Policy's list of the "Top 100 Global Thinkers" in December 2009 and 37th in the same list for 2010. He was joint winner of the 2009 award for columns in "giant newspapers" at the 15th annual Best in Business Journalism competition of The Society of American Business Editors and Writers. He won the Overseas Press Club of America's prize for "best commentary on international news in any medium" for 2013. He won the 2019 Lifetime Achievement Award at the Gerald Loeb Awards. His most recent publication is The Shifts and The Shocks: What we've learned – and have still to learn – from the financial crisis.
Other session contributors include:
Andrew Charlton, Director, AlphaBeta
Sarah Hunter, Chief Economist, BIS Oxford Economics
Professor Bob Officer AM, Chair, Acorn Capital Ltd (moderator)
This event has concluded
You can watch the event below –
Kind regards,


Anton Roux
CEO