2021 Australian Leadership Retreat
Forging our future – the next steps
18-21 March 2021
Brisbane
While COVID-19 has required us to postpone the Australian Leadership Retreat, it is more important than ever for you to join us in March 2021.
The Australian Leadership Retreat has always played a critical role in bringing together business, government, and civil society to confront and shape the issues critical to our future. But the last year has shown us how vulnerable we are and how essential it is to come together to charter a course for our future. It is now more urgent than ever to position Australia in response to the fast-moving global dynamics.
By building on a 25-year record of bringing together international leaders including Heads of State, Prime Ministers, Ministers and leaders in business, academia and the community, we can be proactive in making the changes required in each of our sectors.
Australia's vulnerabilities have been starkly exposed, but we have also learned how we can harness our national capacities to take charge of our future. The Australian Leadership Retreat has had a proud history of impacting the shaping of business and government strategies. Now it is critical for you to join us for the most important ALR ever, to participate in building our capacity to be proactive in developing directions for business and government strategies to underpin national survival and to embrace the changes which will build a foundation for our prosperity.
We will maintain the tradition of presenting you with insights from leading thinkers from around the globe to challenge and inform our thinking, to provide a foundation for our pivot to the future. Because this requires the participation of the next generation of leaders, on whom we will need to rely to take up the challenges of business and national transformation, we will facilitate their participation in this nation-changing program.
Register now, so you can be part of the select, invitation-only, group of people to contribute to the process of setting the agenda in this transformative process.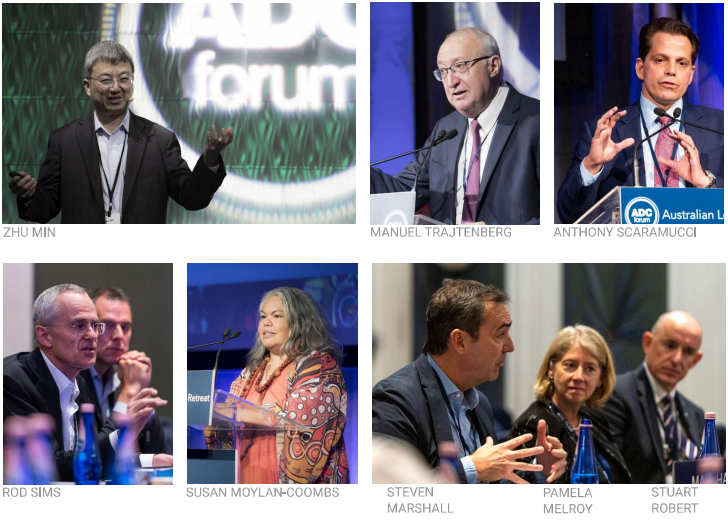 To register your interest for the 2021 Australian Leadership Retreat, please enter the following information
One of the best conferences of this type anywhere in the world.
The financial times